Group lessons are offered through the Canton Museum of Art.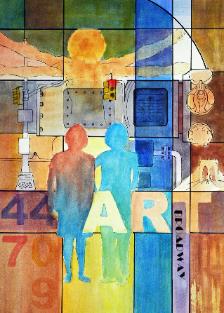 WATERCOLOR ESCAPE
@ Canton Museum of Art
Tuesday, June 12, 2018 at 10:00 AM – Friday, June 15, 2018 at 4:00 PM (EDT)
Click here to sign up and to reserve your space for this informative workshop.
Contact the Canton Museum of Art for directions and hotel information.

This 4-day indoor workshop is a one of a kind experience for all levels of watercolor artists.  This workshop will be led by Ted Lawson in the classrooms of the CMA School of Art adjacent to the galleries of the Canton Museum of Art.  Enjoy working with other artists while exploring innovative and traditional drawing and watercolor techniques and approaches to help develop and enhance their personal painting styles.  Exercises, lectures, demonstrations and critiques will enable students to develop a watercolor painting that not only embodies their own personal narrative but the elements and principles of design as well.  Students will paint each day using what was seen and learned while it is fresh in mind.  Daily critiques reinforce the learning process.
Painting the color square
Painting with single hue in three values
Painting with range of hues and values
Improving drawing skills using a grid
Elements and principles of Design
Developing a study before painting
Painting the story
Workshops like this provide a concentrated design / watercolor experience.